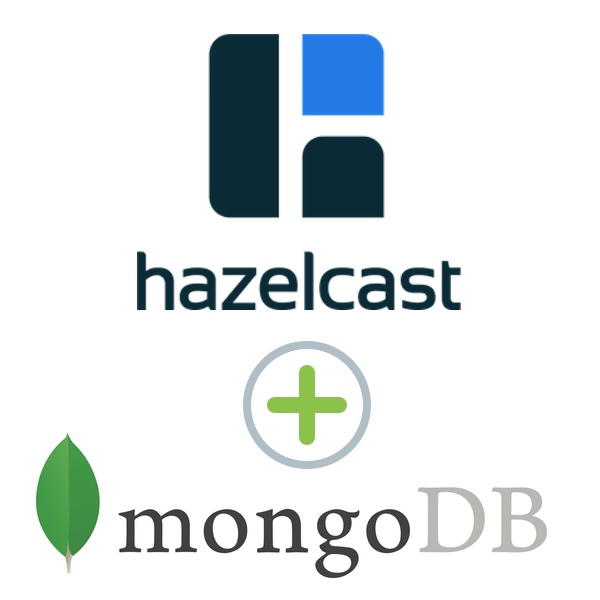 TL;DR

When I talk to the developers about Hazelcast, many of them ask how Hazelcast is different from NOSQL databases, and particularly from MongoDB. In this blog post, I will try to answer this question once and for all.
Introduction
MongoDB is an open source, document-oriented database designed with both scalability and developer agility in mind. Instead of storing your data in tables and rows as you would with a relational database, in MongoDB you store JSON-like documents with a dynamic schema. In short, MongoDB is an NOSQL data store, primarily concerned with storing/persisting and retrieving schema-free data.
Hazelcast is an open source (Apache v2 license), distributed, highly available and scalable In-Memory Data Grid used as an in-memory data store, cache, message broker and distributed computation platform. Hazelcast emphasizes high-speed access to distributed data (usually as a distributed cache), distributed computing and distributed messaging.
Hazelcast can act like an NOSQL store. MongoDB has some data grid / compute grid capabilities, but it isn't optimized. As such, comparing Hazelcast and MongoDB head-to-head on capabilities is a bit like comparing apples and oranges.
Often Hazelcast and MongoDB work together, rather than compete. Hazelcast supports using MongoDB as a backend data store. It's easy to map Hazelcast data to MongoDB for write-through or write-behind persistence.
Let's overview Hazelcast and MongoDB features and see how they can compliment each other.
Summary
MongoDB and Hazelcast can both provide low-latency access to distributed, schema-free data. MongoDB is more suitable if you're just looking for an NOSQL data store. Hazelcast's distributed data structures, and computing capabilities lend themselves to a host of applications beyond what MongoDB is capable. They can be used separately as solutions for different problems or together as a complementary set of technologies. I hope in this blog post I answered most of the questions about Hazelcast v. MongoDB. If I didn't, please, ask me in the comments below.